Soccer Programs
Crowley Independent Soccer Association




Youth Soccer
Registration
LATE U5-U18 Recreational Registration
Field Locations:
U5-U8 - Crowley & Burleson 
U9-U18 - Crowley, Cleburne, Midlothian and Mansfield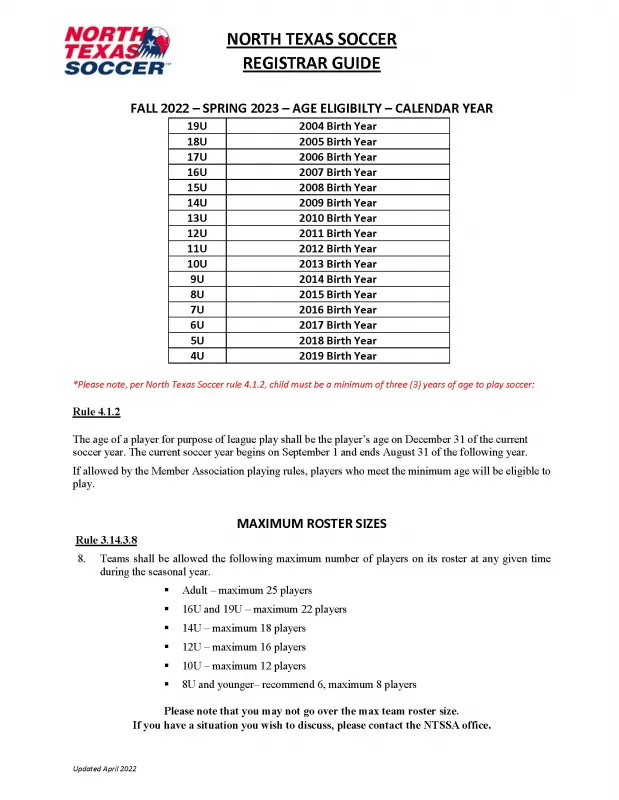 ---
Recreational soccer is that soccer program that is primarily devoted to the enjoyment and development of soccer players without the emphasis on travel or high level competition.
The purpose of recreational soccer is to provide an opportunity for the participants to have fun, learn the sport and develop life skills including a life long love of the game. Recreational players are player who are randomly assigned to a team without regard to his/her abilities and skills.
Price Includes: (Socks, Shorts and Jersey), referee fees, and insurance. 
Methods of Payment
Crowley Independent Soccer Association accepts cash, check, money orders, and credit cards. All checks returned to Crowley Independent Soccer Association as uncollected will be charged an additional $30 per check. Subsequent payments must be made with cash, credit card or money order. registration will not be honored until the funds (including return fees) are paid.
For families registering multiple players, a $15 discount will be given starting with the 2nd player up to the 4th player.
Special Requests
Only the Under 5 and Under 6 players may request a specific team or coach. CISA does not allow older players to be placed on a specific team. This is done to ensure that our coaches are not recruiting to build a strong team. CISA provides recreational soccer that allows players to have fun and learn the game.
Parents may request their child to play with a sibling. Parents may also request their child to play up one age level. Players cannot play down an age group. Please submit your requests online or by mail to PO Box 894 Crowley, TX 76036.